Customized Homeschool Planner Proofs
Sometimes, it can be difficult to visualize what your schedule sheet will look like after you customize it. Now we offer a solution to that… Schedule Sheet Proofs!
Here's what you need to know:
When you order a proof along with your customized schedule sheet, you will receive, via email, a .pdf of your schedule sheet within 48 hours of placing your order. Orders must be paid for before proofs will be emailed.
You will then have 48 hours to respond with any changes to your schedule sheet. Changes must be in line with our standard format. If we do not hear back from you within 48 hours, we will assume that you approve of the schedule sheet and will process your order as is. (If you haven't received an email from us within 48 hours, check your spam folder or contact us!)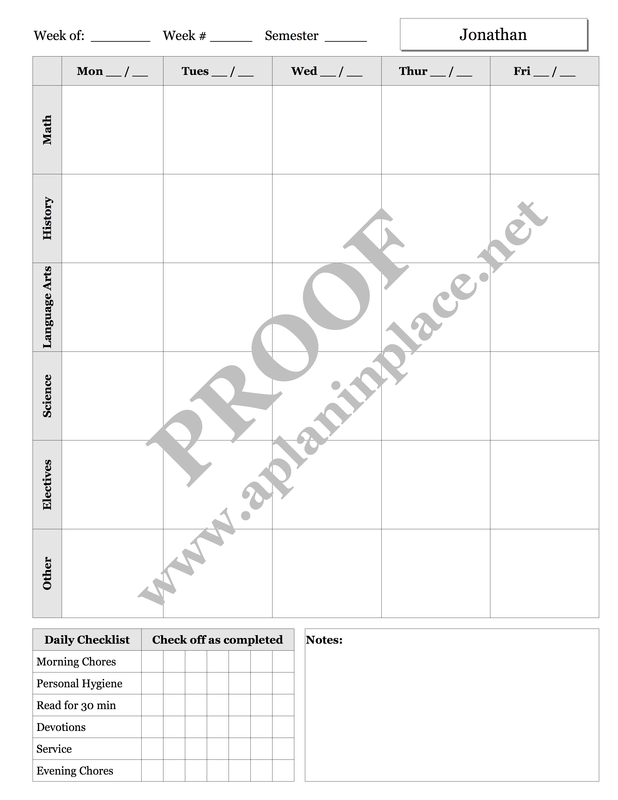 At that point, we will then make any requested changes and then process and ship your complete order.
Note: because of the time involved in creating schedule sheet proofs, a fee will be charged for cancelling your order after proofs have been sent.
Only 99 cents for peace of mind. Now that's a great deal.
Questions? Please email info@aplaninplace.net.