​Looking for a ​good deal?
​Here are all the latest – and ongoing – special offers, promotions, and discounts available for A Plan in Place. Enjoy!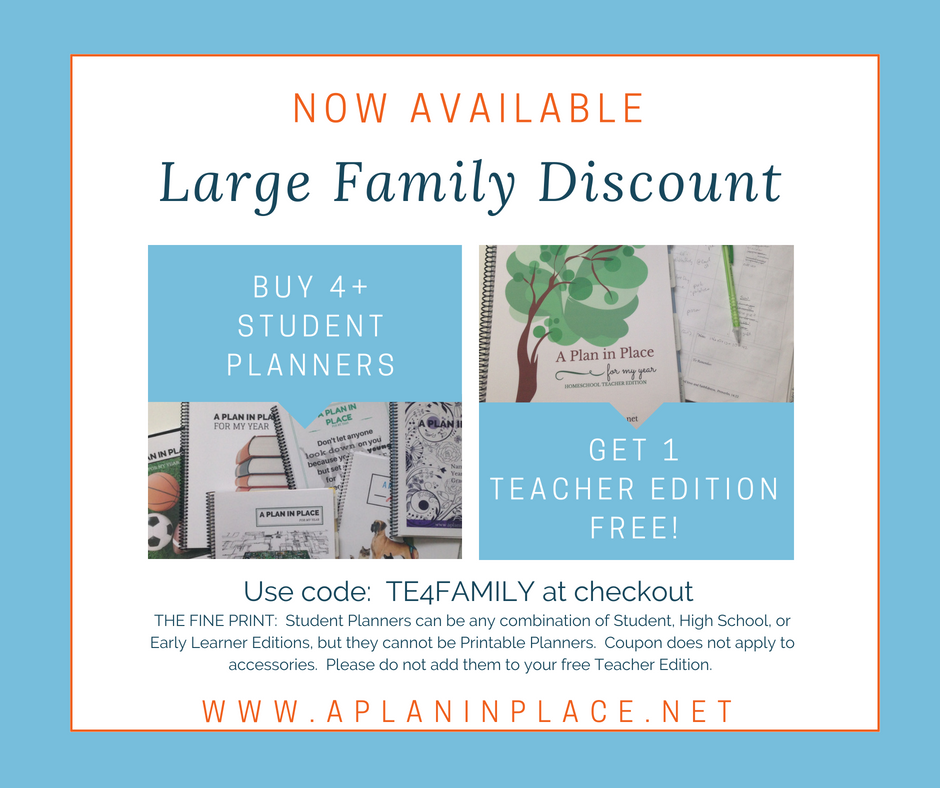 Plus, we often run specials specifically on our social media pages. Make sure you follow us or subscribe so you don't miss out!
​​As always, we also offer Free Shipping on all orders of $99 or more. Use coupon code FREESHIP at checkout.
A couple notes about all offers:
Coupons cannot be combined

Coupons can not be applied to orders paid for by ​public Charter Schools